Make the most of every
media opportunity with
CONFIDENCE, CLARITY
& CONNECTION


Learn how to get your story told in the media
Have a interview coming up? Let me prepare you
Your story is important...
And the world needs to hear it...
Are you keen to build a media profile for yourself, your brand, your business and be known as an innovator and leader in your industry, but don't how to navigate the complex new media landscape?
In this fast-paced 24/7 digital news cycle, sharing your story is more important than ever.
These days you need to show up on print, radio, TV, podcasts, online and social media.
To nail an interview in any  format, on any platform, you need clarity on your message, the confidence to share it, and the skills to build connection, so your audience will hear what you have to say.

Those skills are not always innate, but don't worry...they can be developed, and I'm here to do that with you.
As media trainer, communication coach, TV journalist and video content producer, I'll help you build the skills and the confidence to face the media and connect with your audience with credibility and authenticity.
Bespoke, practical and hands on media training and mentoring, tailored for your specific needs.

Interactive, on-camera interview experience.

Fun and flexible coaching delivered face to face, online or via blended learning.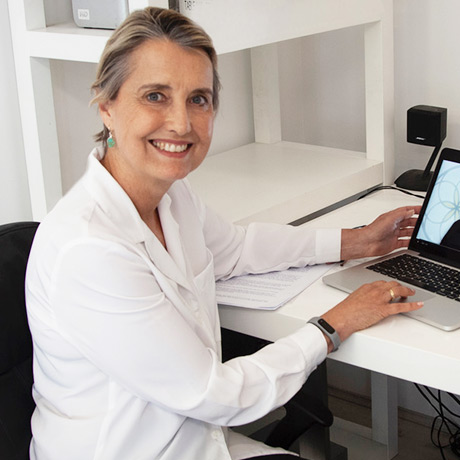 If you are a business leader, entrepreneur or innovator and have a story to share….
"Ann knows the ' media game' and can help maximize your exposure through having inside knowledge on what journalists are looking for and how to ensure that you elicit every bit of your return on investment out of the print, radio, or television piece."
"Ann has helped me refine my key messages to create snappy, headline-grabbing and memorable quotes that journalists love"
"Ann has instilled in me the confidence and skills to approach the media and do interviews across a range of formats. She knows the 'game' and helps you to maximise your exposure because she knows what journalists are looking for."
"Ann Buchner saved my bacon! I was asked to do a media interview at very short notice. Having never done any media before, Ann arranged a crash-course the same day. Ann quickly taught me the skills to deliver an engaging, confident interview on camera. It is amazing how much more effectively you perform when you understand the rules of engagement!"
"With her journalistic experience in the media industry and as a highly experienced media trainer, Ann was able to take me through the process of how both radio and TV interviews work. I swiftly learned how to frame my story, pull out the essential "news-worthy" angles, then deliver those elements so my most important points would be the ones that made it to air or to print"
"Even if you are an expert in your own field, being asked to do an interview can feel like you are walking into an environment where you are the novice. Ann rapidly helped me feel confident across all forms of media. I delivered my message well that first day and now really enjoy interviews and I am regularly approached by the media for comment"
"Media training was never on my list of essential skills until I had stories that I wanted to tell. Now I fall back on the skills Ann taught me every time I interview"
Media & Communication Coach / Journalist / Video Content Producer
I specialise in helping you share your unique stories and leverage the power of the media to grow your brand and profile.
Making the news for the right reasons is your ticket to free, positive publicity and the best way to reach your most important clients and your community.
The media is hungry for great stories… your stories.    
If you know how to approach & win them over, they will share your thoughts, ideas and insights with the people who need to hear it most.
As an award-winning journalist, media trainer, communication coach and video content producer, I have decades of experience in playing the media game…. inside knowledge that I want to share with you.
I will show you strategies to help you navigate the new media landscape and teach you a simple, proven step-by-step system to deal with the media and nail a great interview with confidence, clarity and control.
Discover your most newsworthy angles, learn the tips and tricks of pitching your story to journalist and hone the media interview skills you need to tell your story in concise, compelling and engaging way.
Through one on one coaching or small group training workshops tailored specifically for your individual needs, you will discover how to…
Build positive relationships with the media and understand what journalists want from you
Find your most newsworthy story angles
Pitch your story to journalists and work the news cycle
Use simple tools and frameworks to create attention grabbing quotes and memorable sound bites
Build your skills and confidence to nail a great interview, every time
Speak with credibility and authenticity
Manage unexpected or tough questions 
Stay calm, in control and push your agenda
Become the go-to media expert in your field
Build your media profile and strengthen your brand,
Want to find out how you can leverage the power of the media?
Book a free consultation, 
All my services are bespoke and are tailored to your specific needs, so lets chat about how I can help you make the most of every media opportunity.